Increase your websites SEO with Real Estate Video!
Video is the fastest way to share information. It's not just fast, it's emotional and believable. At Real Estate Sites we are dedicated to helping real estate agents and brokers market their listings and themselves online! We have developed a simple but effective way for agents to add engaging real estate video content to their websites. According to a study by aimClear, consumers are more likely to select a video result in a Google search. And Landing pages with video have up to 800% more conversion than the same page without a video. Videos are shared 1200% more times than links and text combined. Your reach can be even wider if you're creating content that your users want to share. (Source: SimplyMeasured)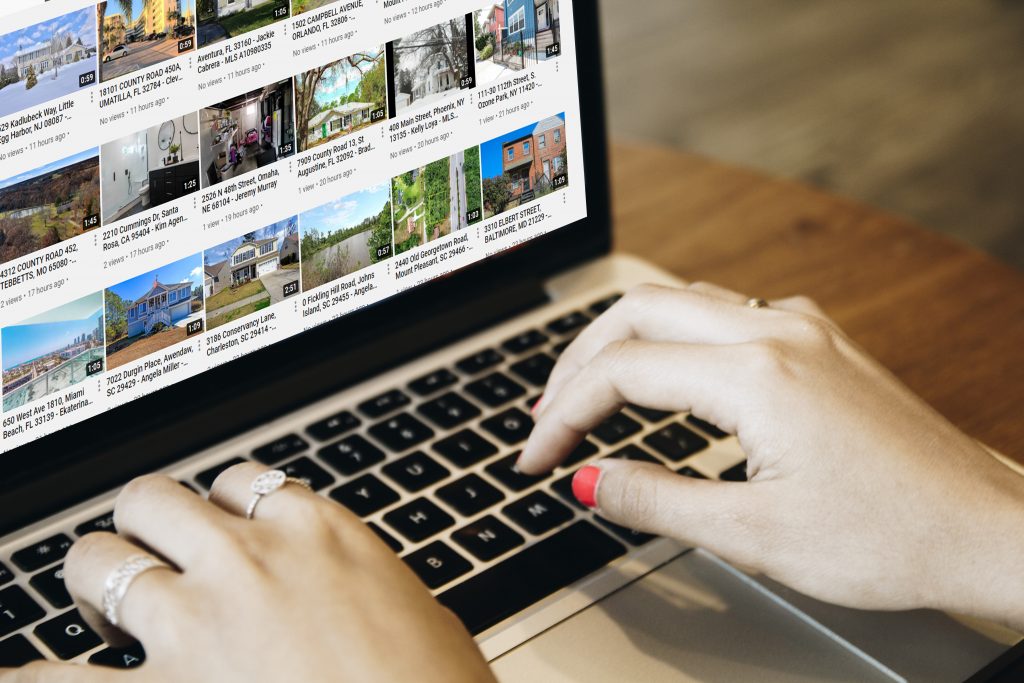 A good website layout idea is to include video content – it's 53 times more likely to land on the first page of Google.
A quarter of all Google searches have video content.

Adding a video in a blog post can boost organic traffic by

157%

.
(Source: Statista)
Did you know that content retention is much better with video? According to Brainshark, the information retained in one minute of online video is equal to about 1.8 million written words. That's equal to 3,600 blog posts or web pages!
What about search engine results? Well, according to MarketingSherpa, video attracts two to three times as many monthly visitors and doubles their time spent on the site. On top of all of that, you see a 157% increase in organic traffic from search engines by including more real estate videos on your site. And if you're dying to show up on the front page of Google search results (and who isn't?), you have a 50x better chance of achieving a page 1 ranking with video according to Forrester Research!
Are You Missing Out?
One of the most proven real estate selling tips today, leveraging real estate video marketing, is no longer an optional luxury. It's crucial for survival, drawing all eyes to your business and creating a deep emotional connection to potential clients, sight-unseen. Don't get left in the dust. Increase your conversion rates and stay relevant in today's market with the real estate selling tips and cutting-edge marketing technology of Properties Online today.