Introducing Real-e-Trends! Exclusively for RealEstateSites!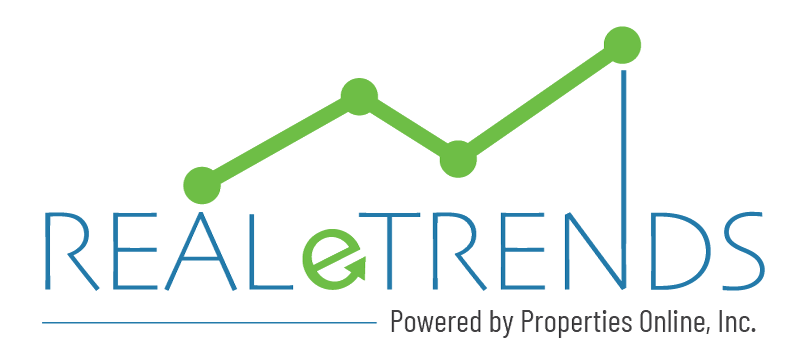 Knowing what is happening in today's real estate market is critical to both home buyers and sellers. Market trends can let homeowners know if they are headed into a slowdown, and help an agent set reasonable expectations.
To that end, we have incorporated a new module for RealEstateSites.com, that will enable agents to build market trend reports for their local area.
Monthly TRENDS for Healdsburg, CA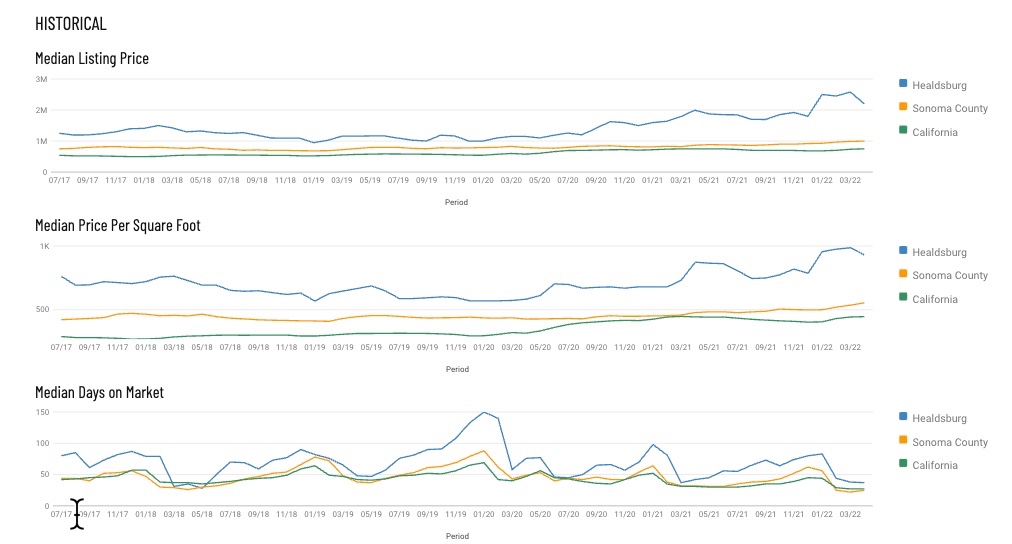 Real estate professionals can create a trend report based off a zip code, a metro area, a county, a state or you can create a national trend report. Additionally, agents can compare their primary market with other markets. For example, you can build a market trend for Sonoma, CA, and compare it to the County of Sonoma, as well as the State of California. What's great is the information will automatically update each month and show statistics from the previous month so the trend report is always current.
Market data is pulled from the Realtor.com real estate data library and is based on the most comprehensive and accurate database of MLS-listed for-sale homes in the industry. We aggregate and analyze data from hundreds of sources and produce hundreds of metrics for multiple markets, and curate figures and trends where possible for reliability and comparability.
To get started using this tool, simply click on the new TRENDS button from the main menu. Enter the location you would like to create a Market Snapshot for. You can create a trend report for a zip code, county, metro area, or state! Our program will automatically pull the market data from REALTOR.com metrics and create graphs and charts for your site. Best of all, once you create your trend report, it will automatically update each month.